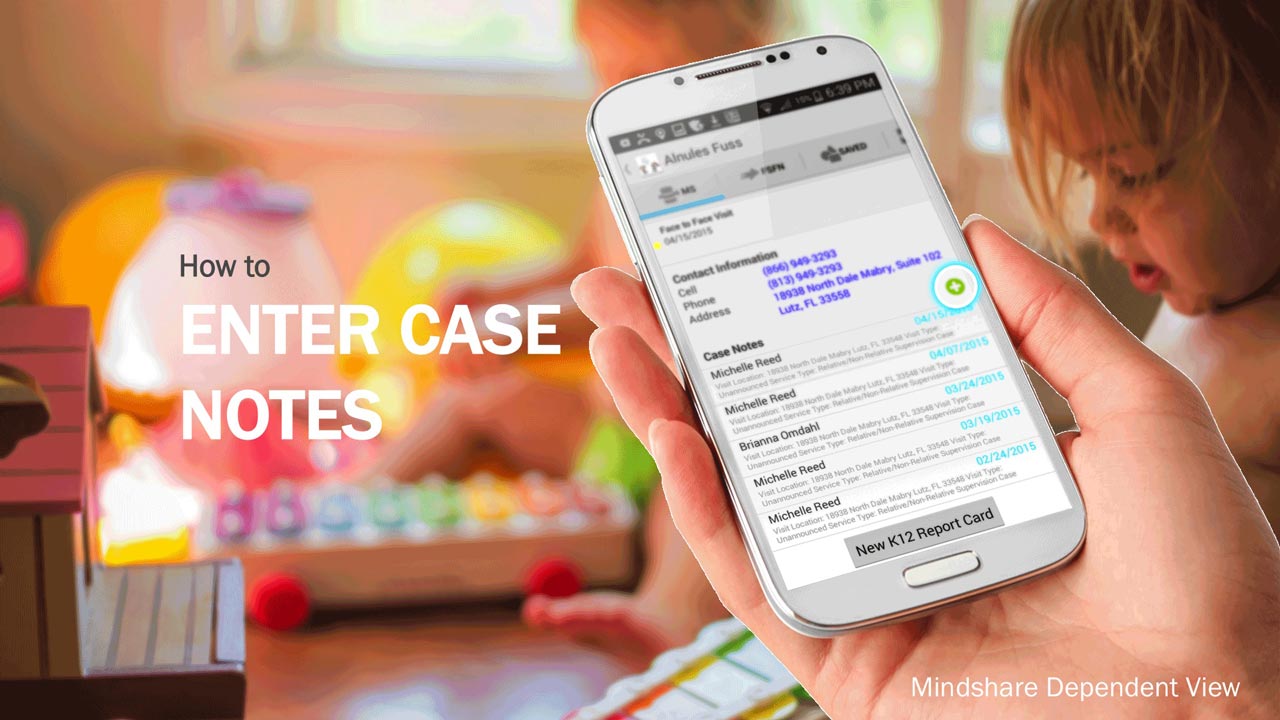 Using your mobile app, navigate to the dependent detail screen and scroll down the page. Tap the green plus icon and complete the case note fields.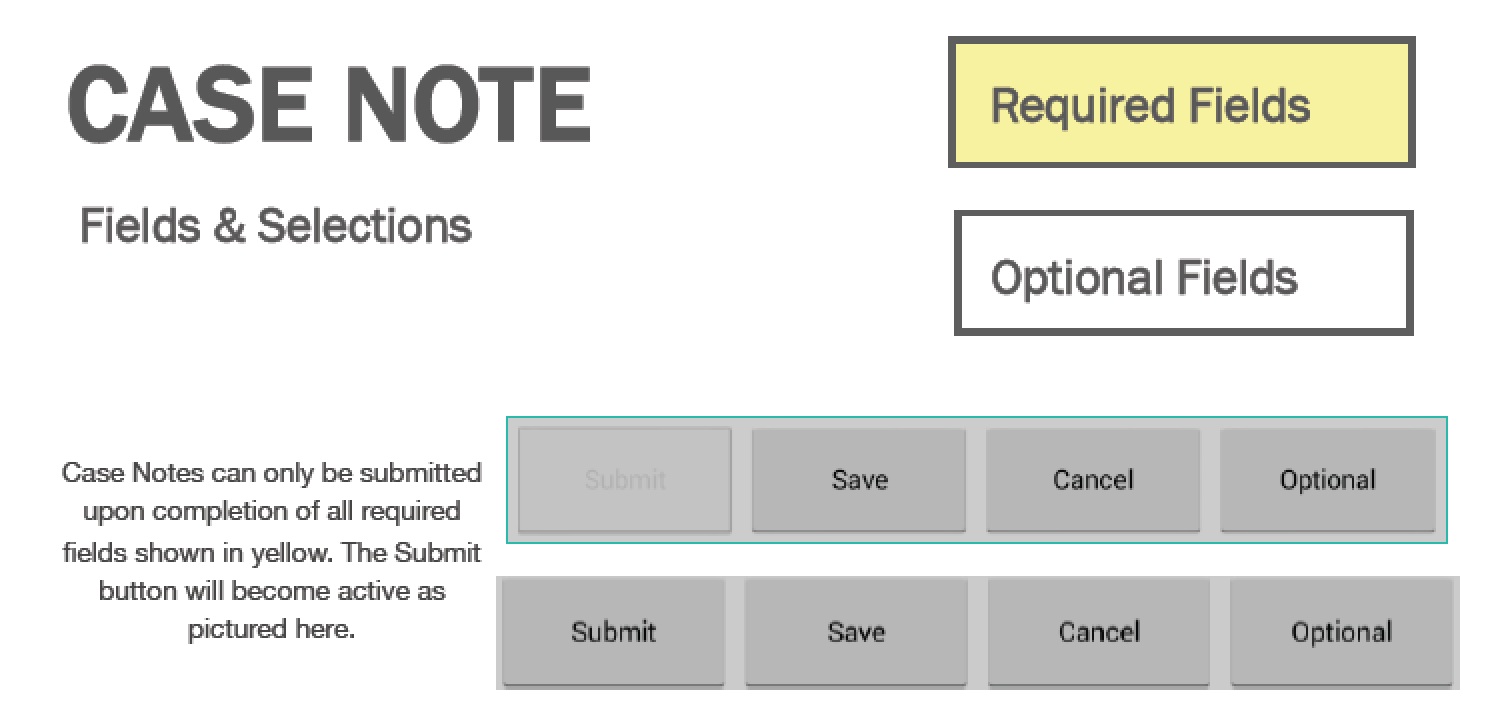 Case notes can be saved to submitted at a later time and include both required and optional fields.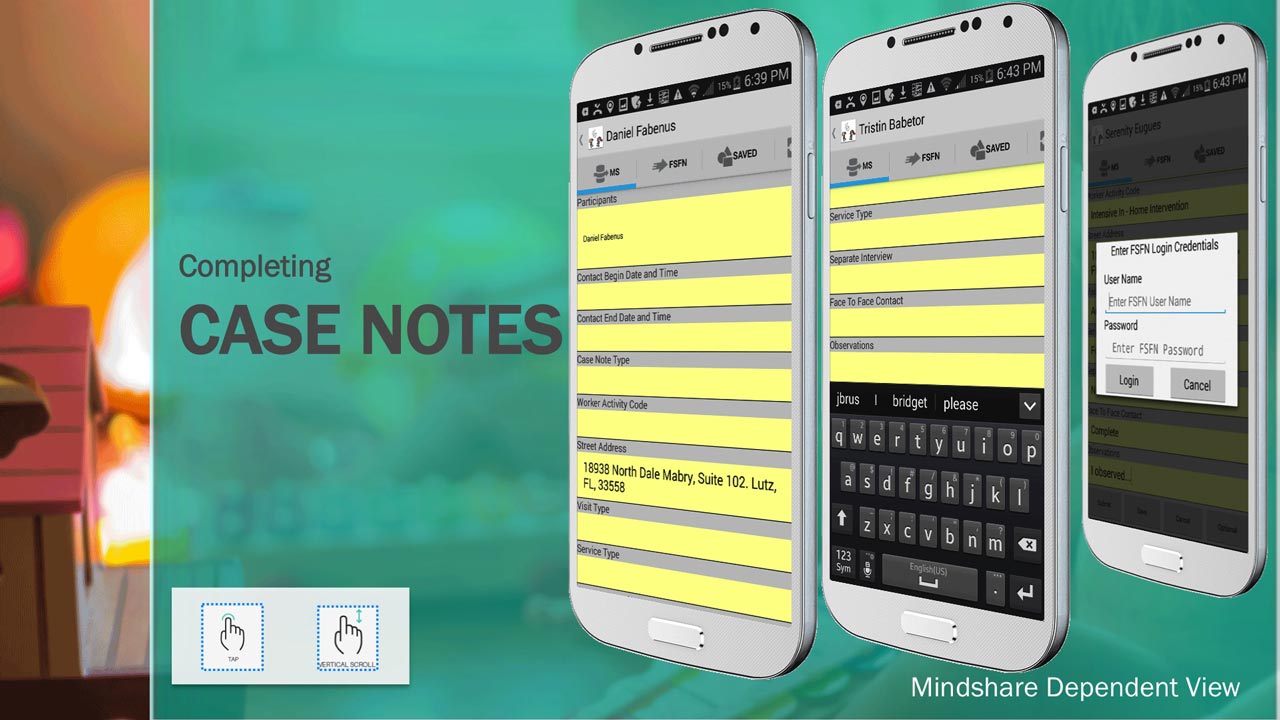 Tap a case note field to access the menu of options (or a keyboard for open text fields) will be displayed.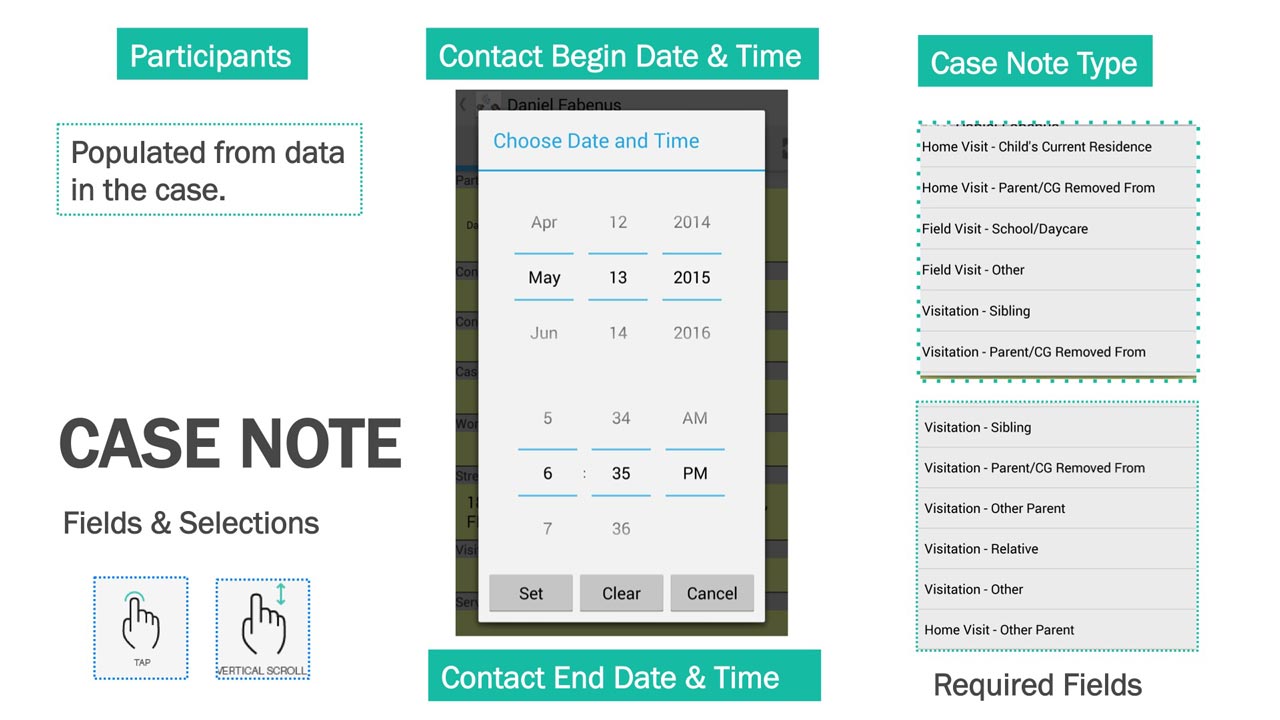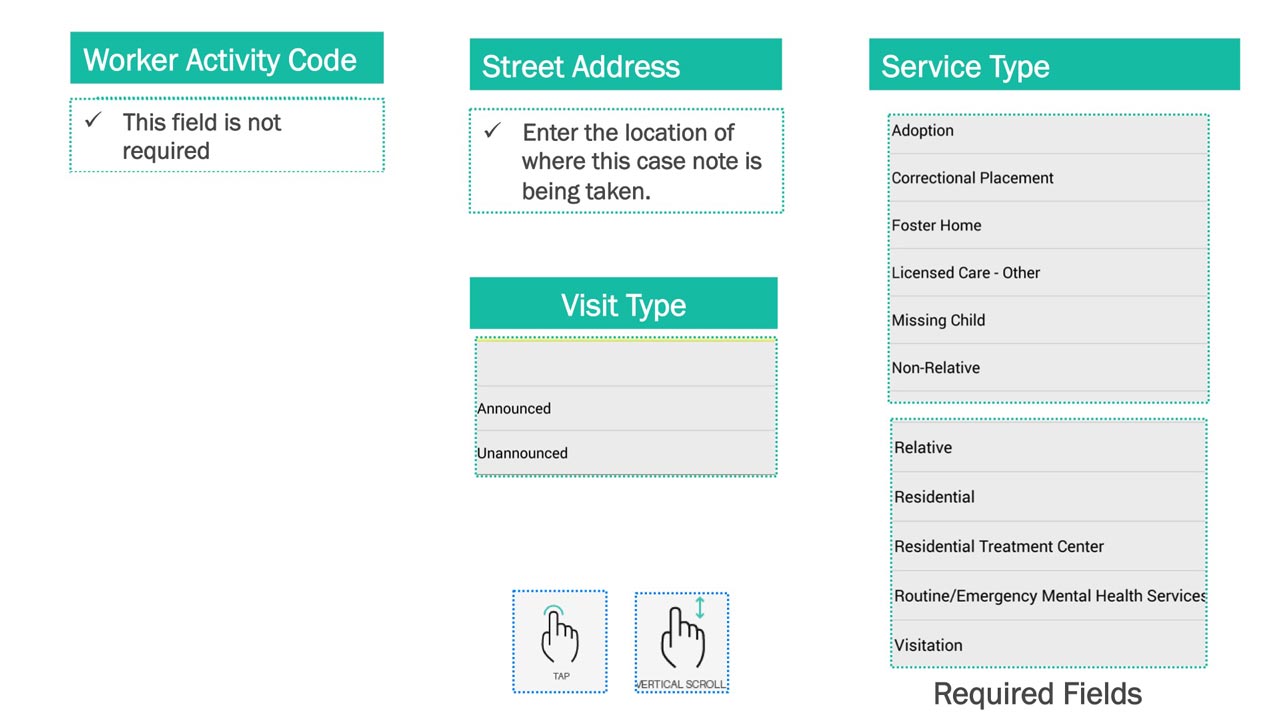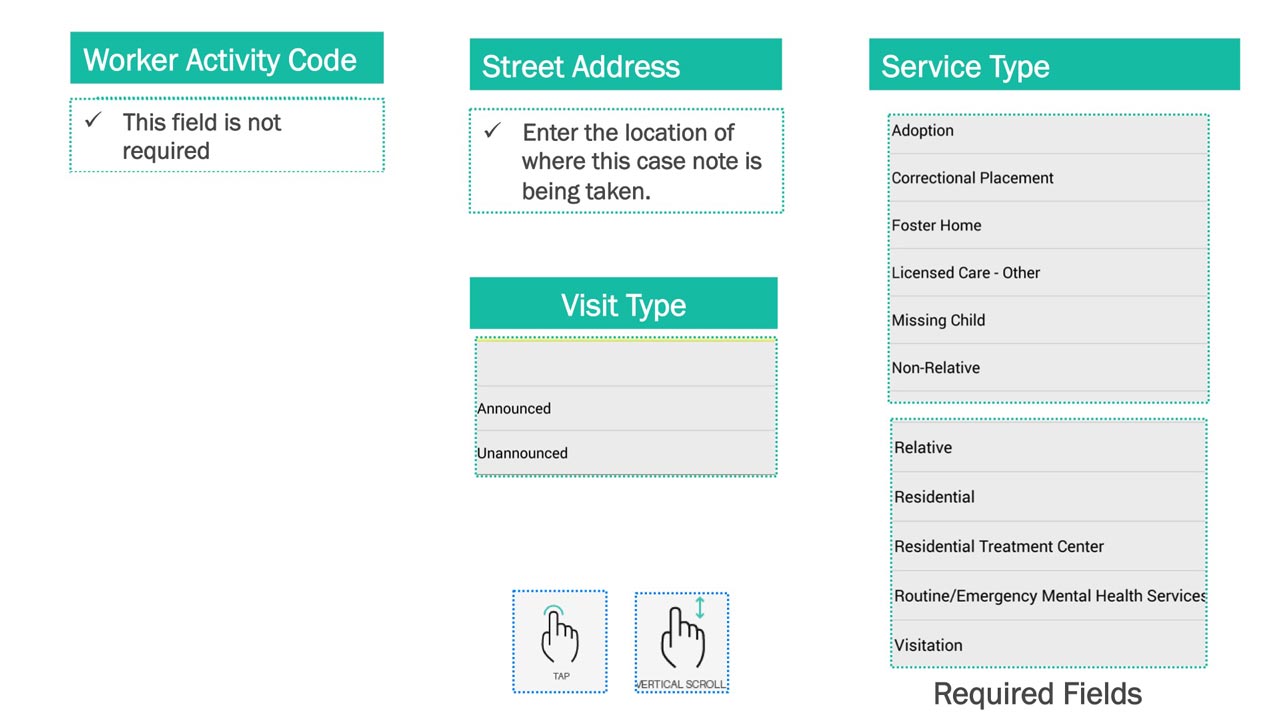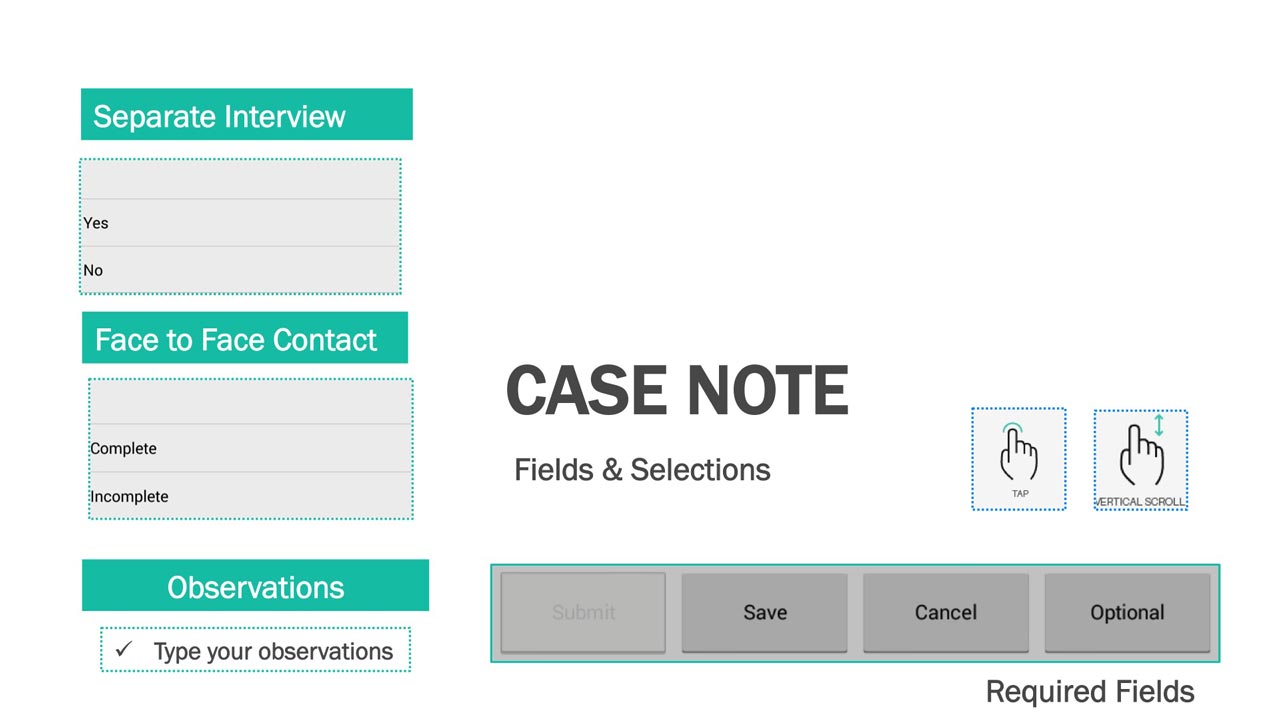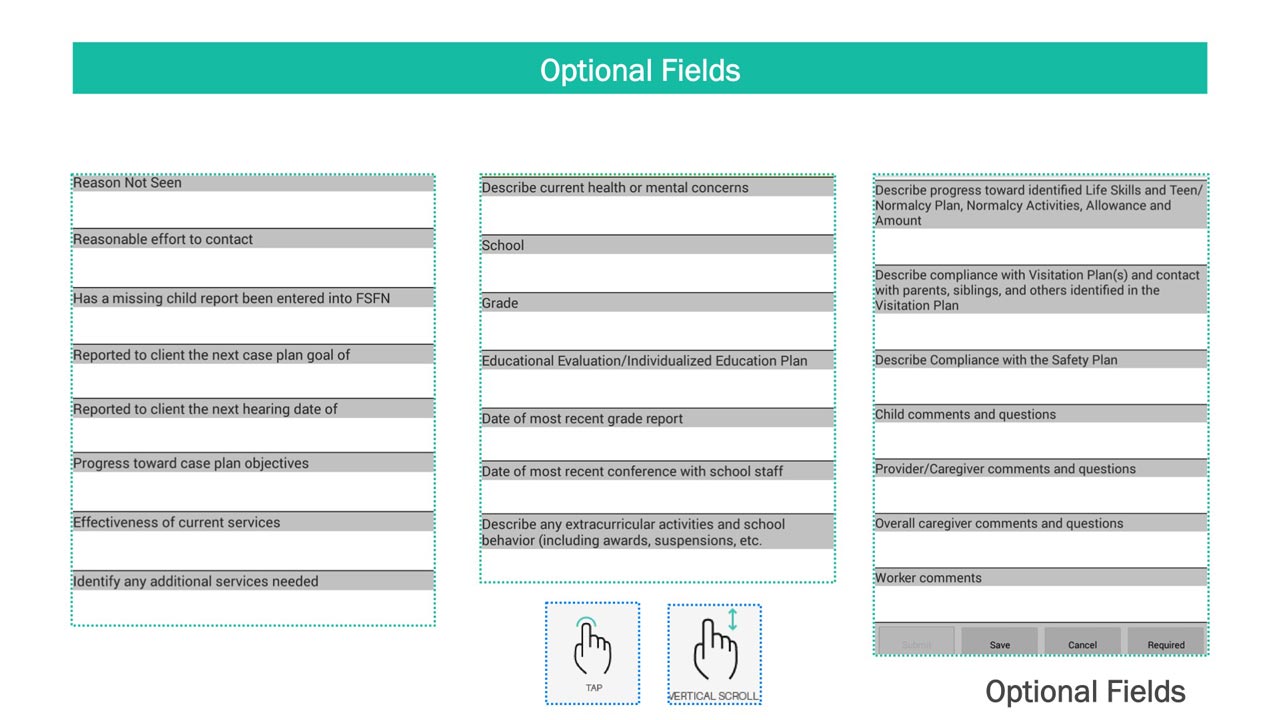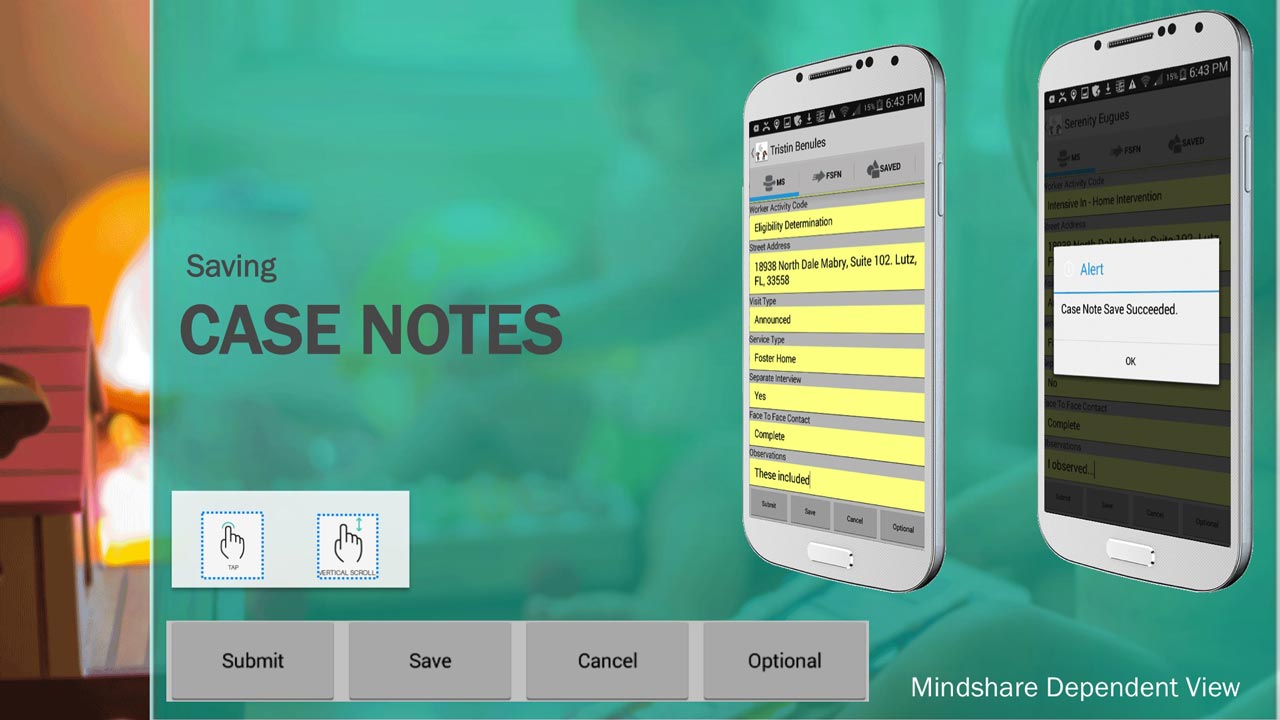 Tags: android, mobile app