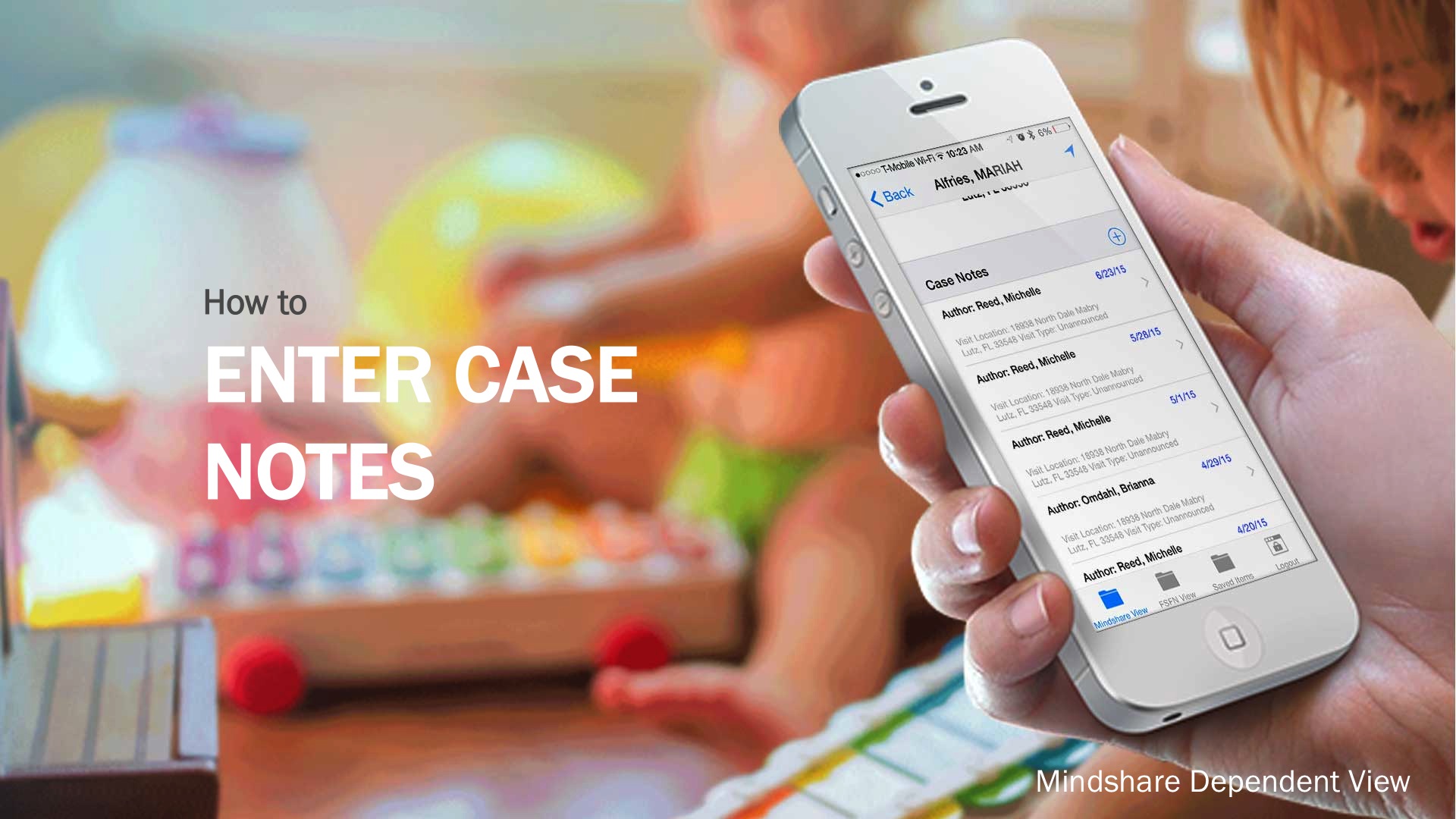 Using your mobile app, navigate to the dependent detail screen and scroll down the page. Tap the plus icon and complete the case note fields.
Tap a case note field to access the menu of options (or a keyboard for open text fields) will be displayed.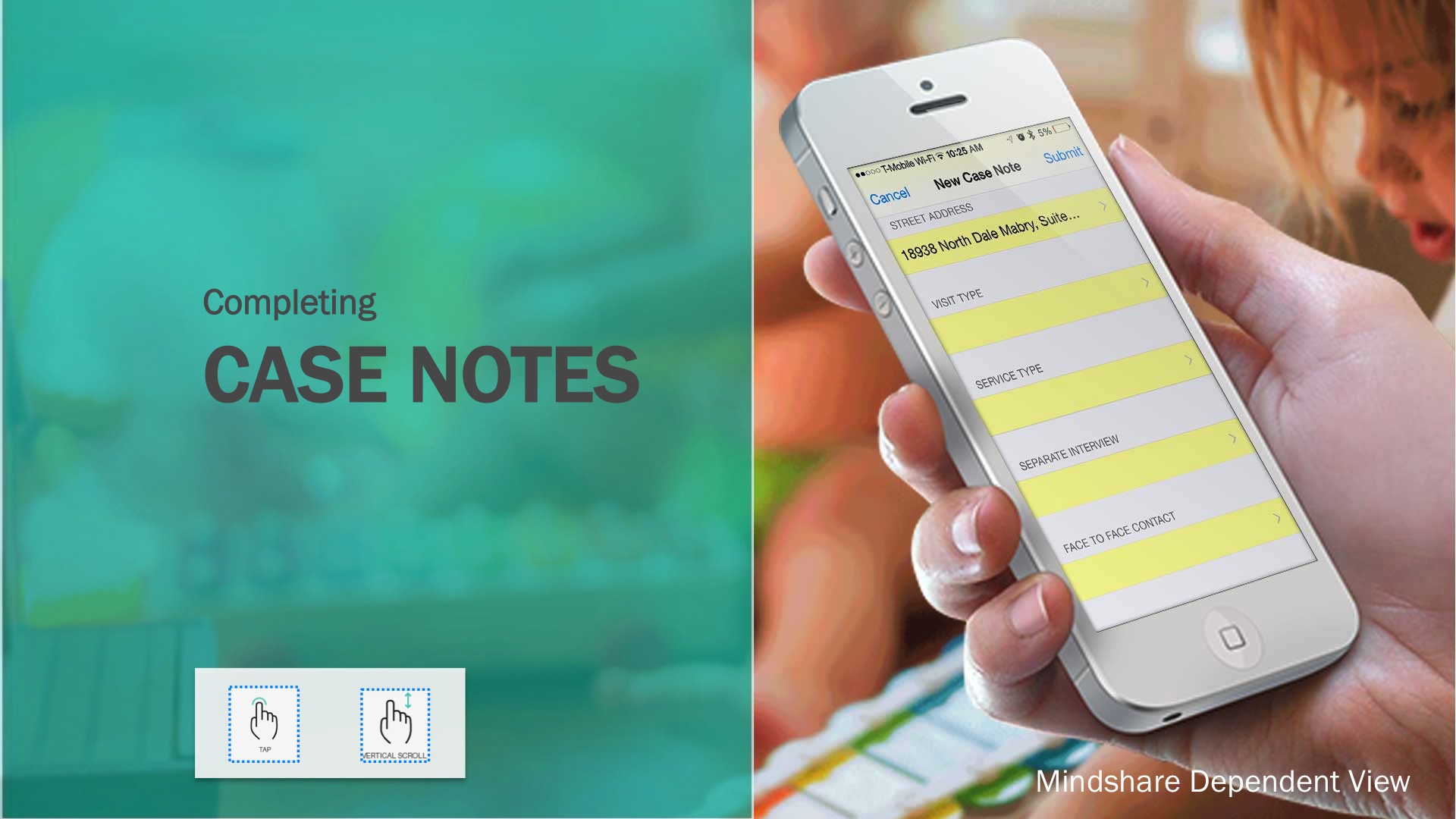 Vertical scroll to see and access the full list of case note fields. Case notes can be saved to submitted at a later time and include both required and optional fields.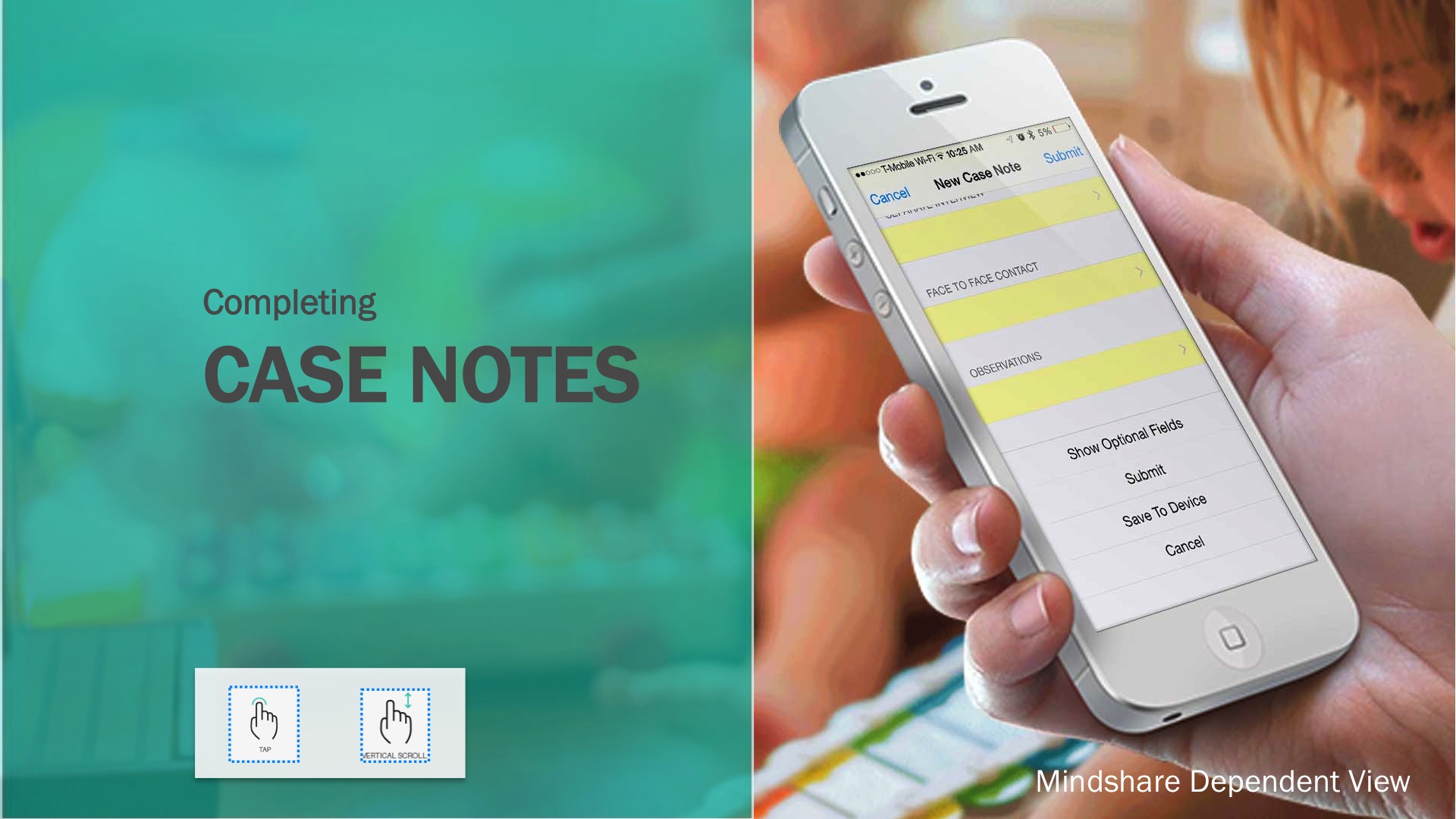 All required fields must be complete in order to submit a case note.

Required and Optional Case Note Fields are shown below.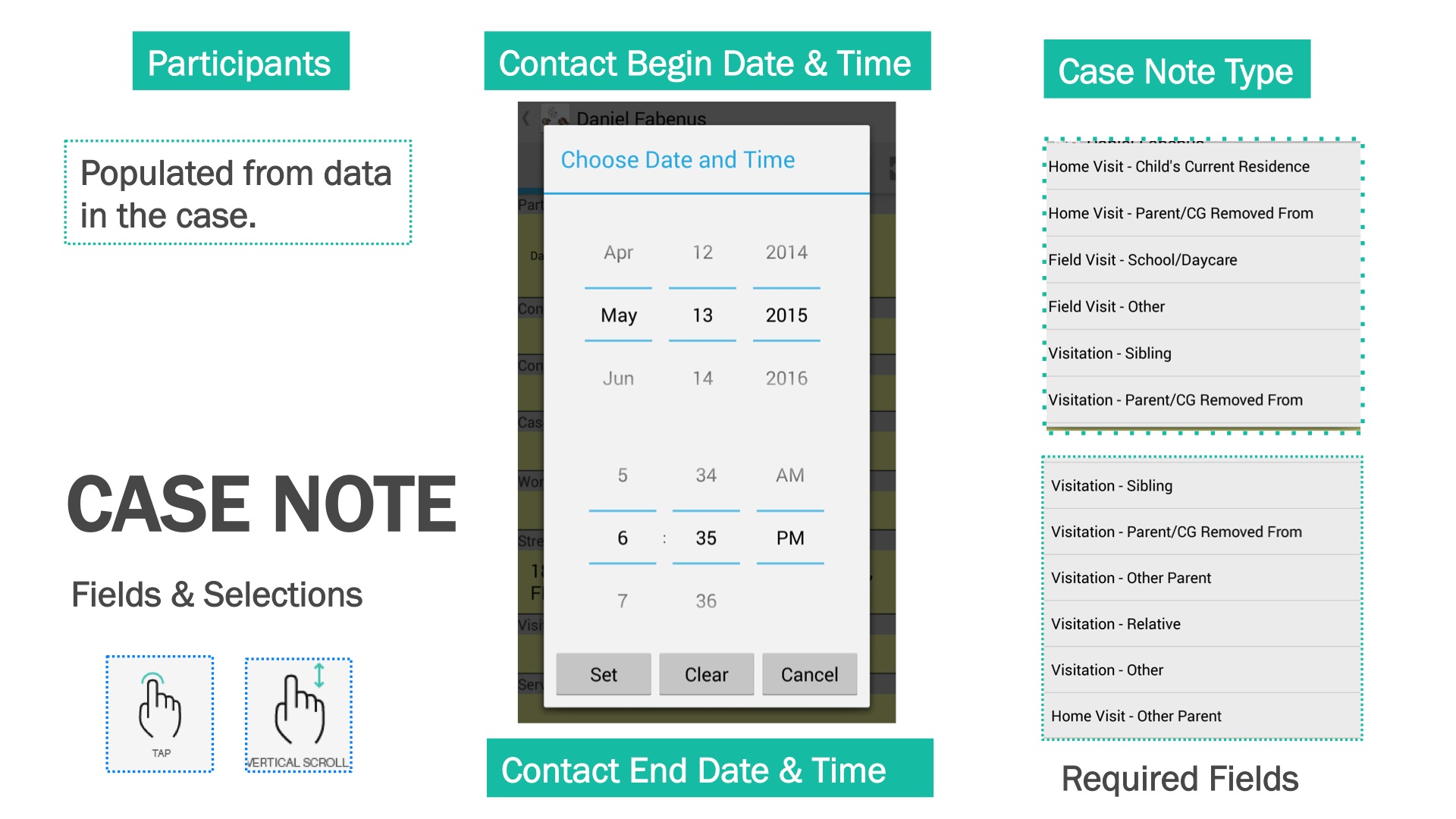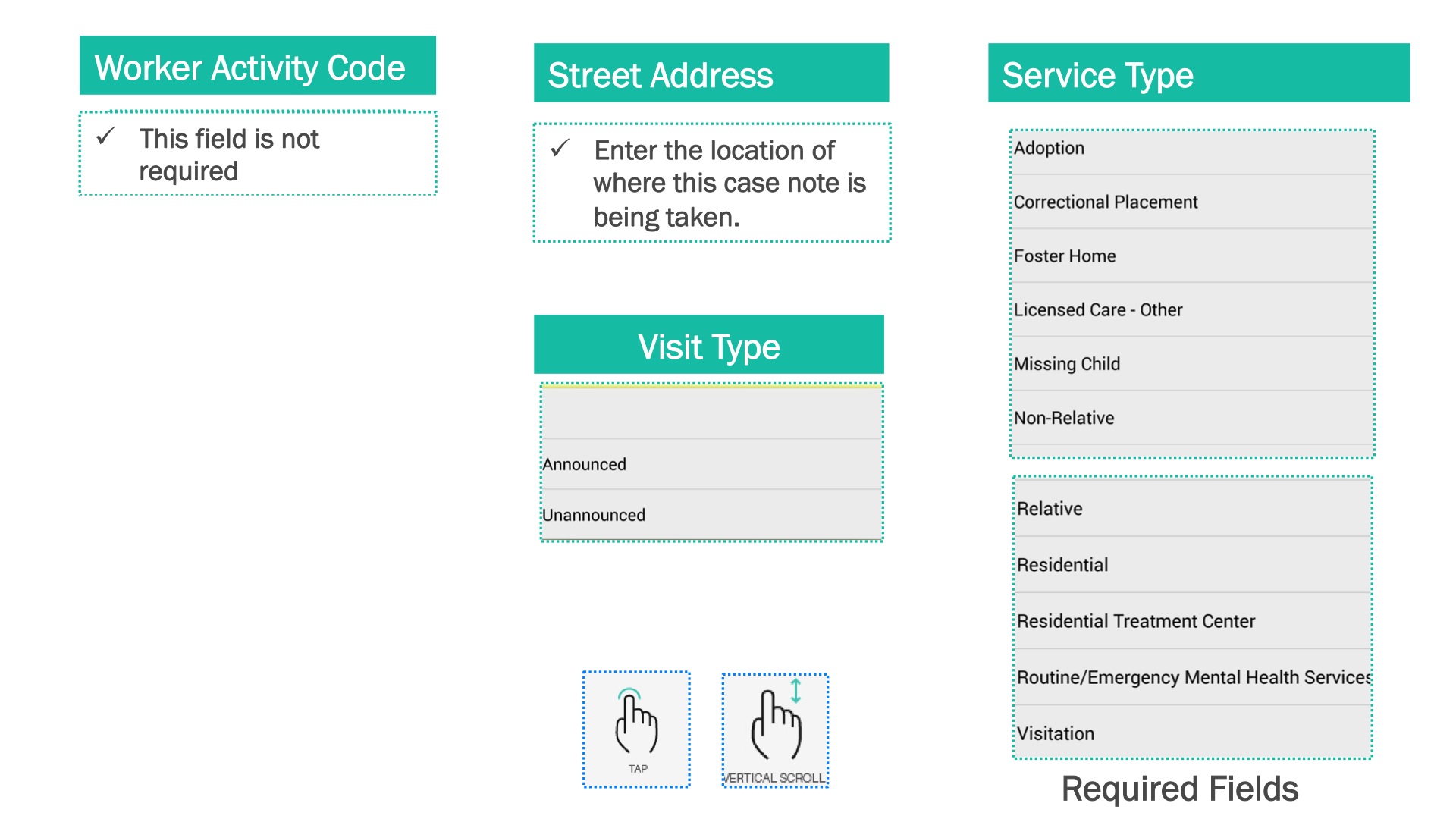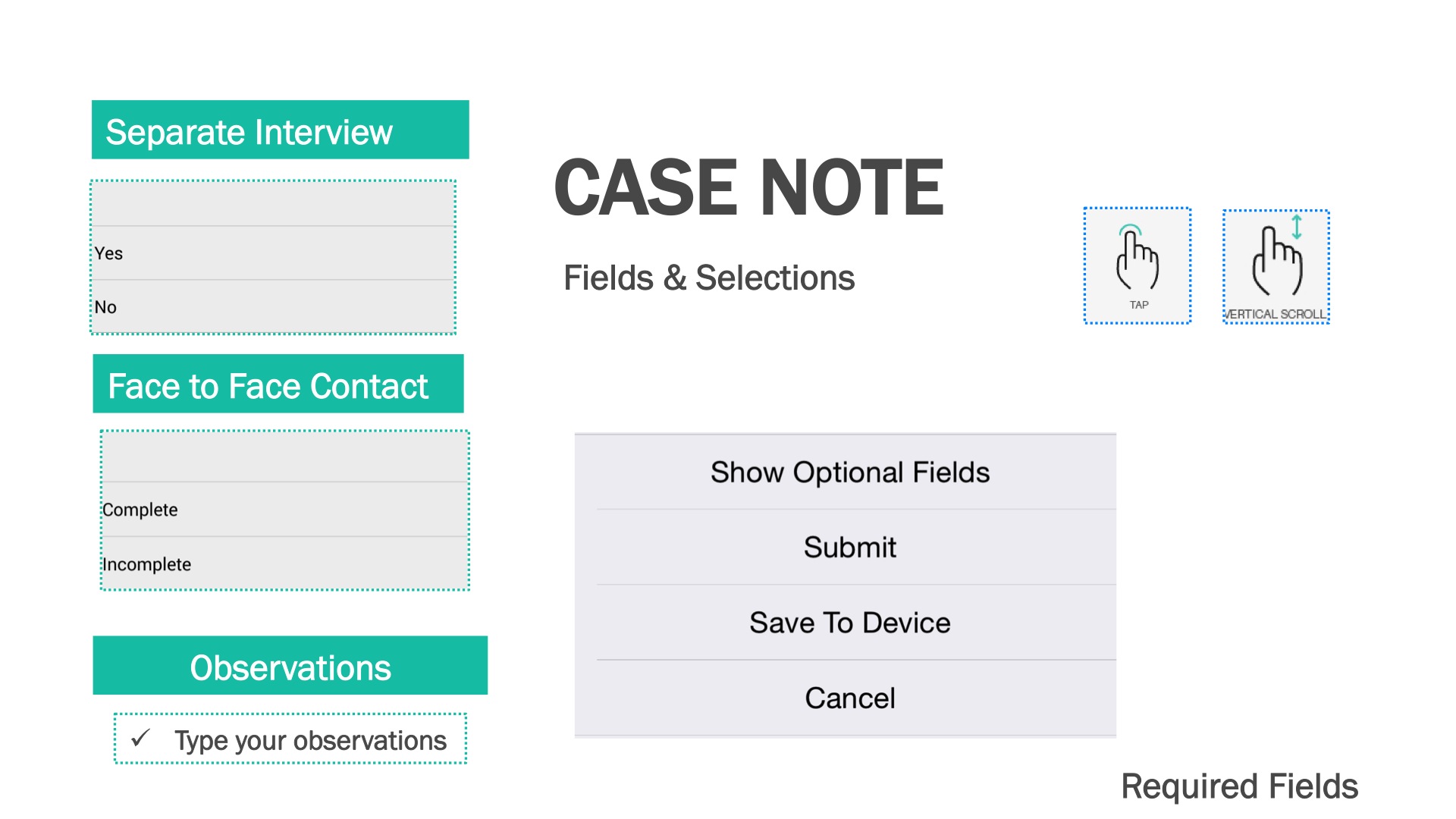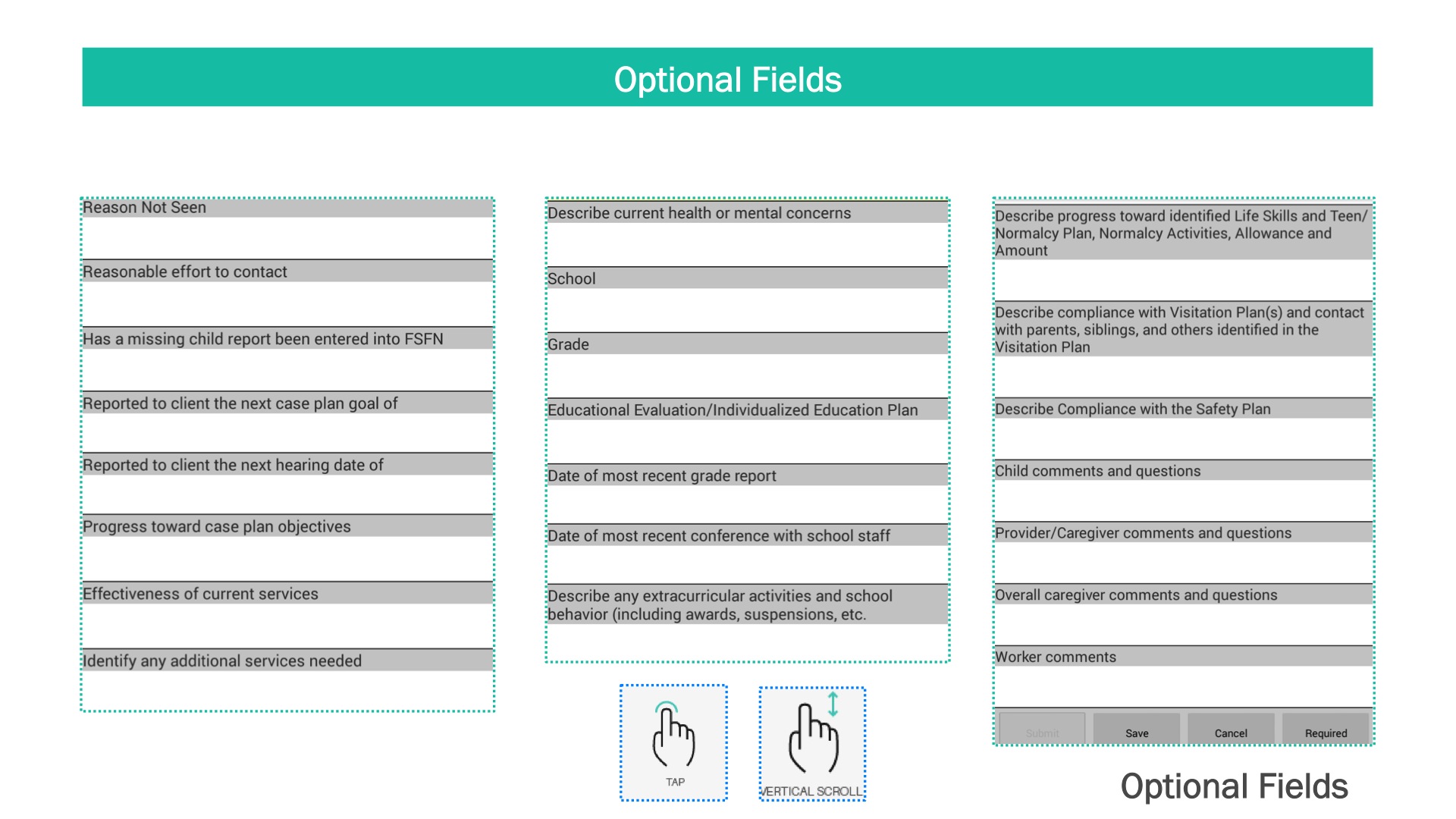 Tags: mobile app